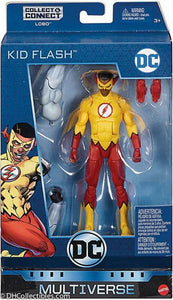 Rejoice Action Figure Lovers !!

Just in are some amazing new items.
First, is the Marvel Legends Series from Hasbro, with Thanos BAF ( Build A Figure)
For those who don't know, in each of the different figures is one piece to build a new figure - Thanos. Collect all in the series and you have all the pieces to complete Thanos.
Very very detailed figures!

Next is the Masters of the Universe 3.5 inch figures blind box. There are 12 figures in the box, but all are sealed and unmarked as to which figure is inside.

And last, but certainly not least, is the new DC Multiverse Series from Mattel.
Featuring Kyle Rayner, Superman, Batman, and Kid Flash, these "Connect and Collect" (another way of saying BAF) figures build Lobo.