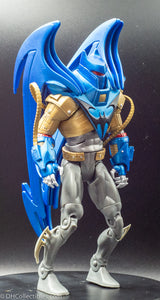 We are in the process of adding more loose figures to the site. There is no packaging but lots of savings. Be sure to examine each image closely, as the photos of loose items are of the actual item up for sale. 
And we have literally hundreds more to add. And I mean literally, not like when the 15 year old says literally to everything that is happening, but literally, I mean really literally.
So check out the "LOOSE" category for some hidden gems an great finds of your favourite action figures.