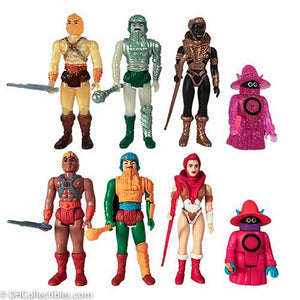 We're giving away one free Masters of The Universe blind box figure with each order of a regular MoTU action figure.
You can choose one of either :
Castle Grayskull Heroic Warriors, or
Snake Mountain Evil Warriors
ReAction figures. These figures are in a sealed blind box, so you can choose which series you want, but not the actual figure.
This is promotion is available while supplies last, and is one ReAction figure per order.
Here are our MoTU figures:
https://dhcollectibles.com/collections/motu